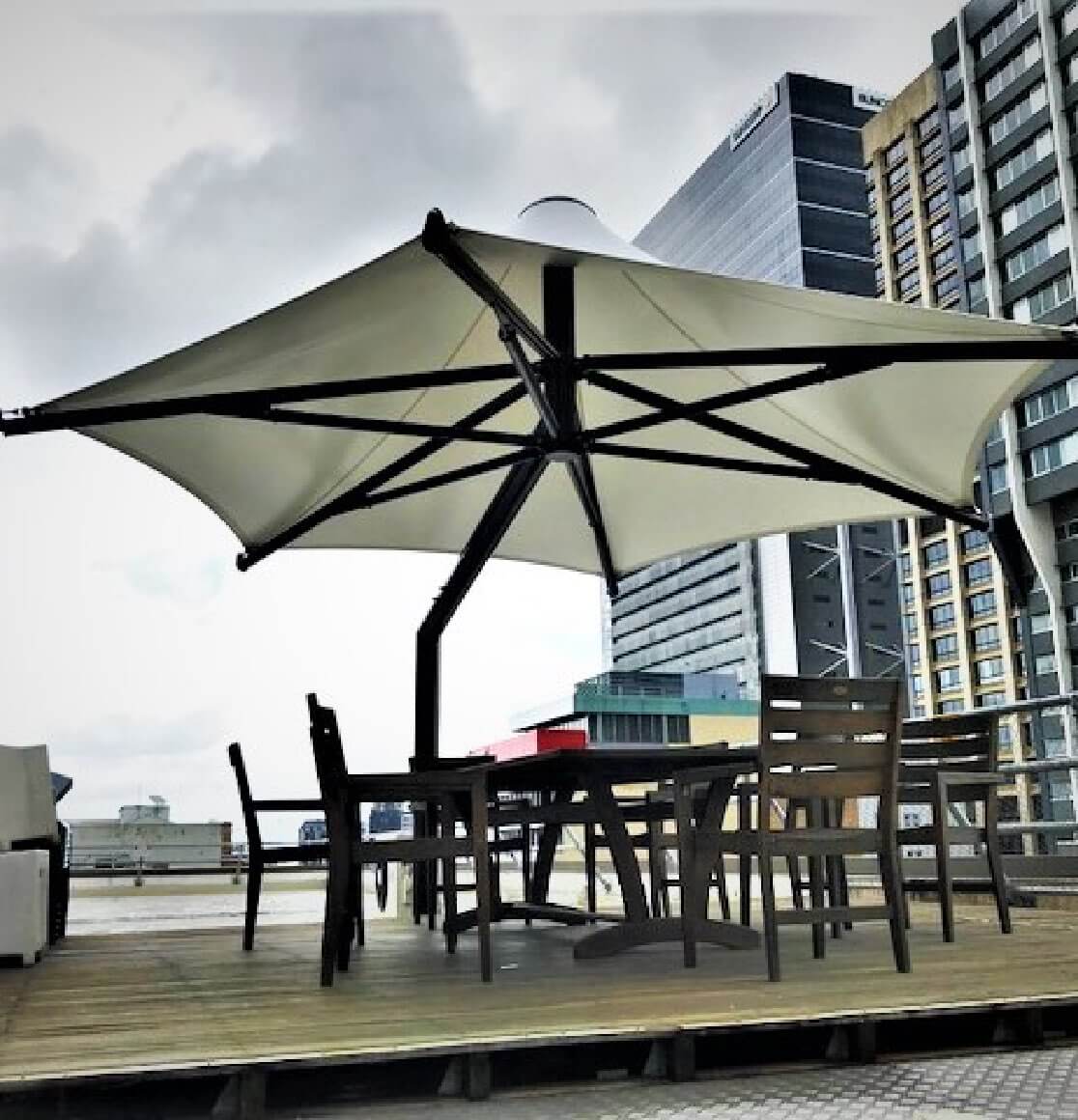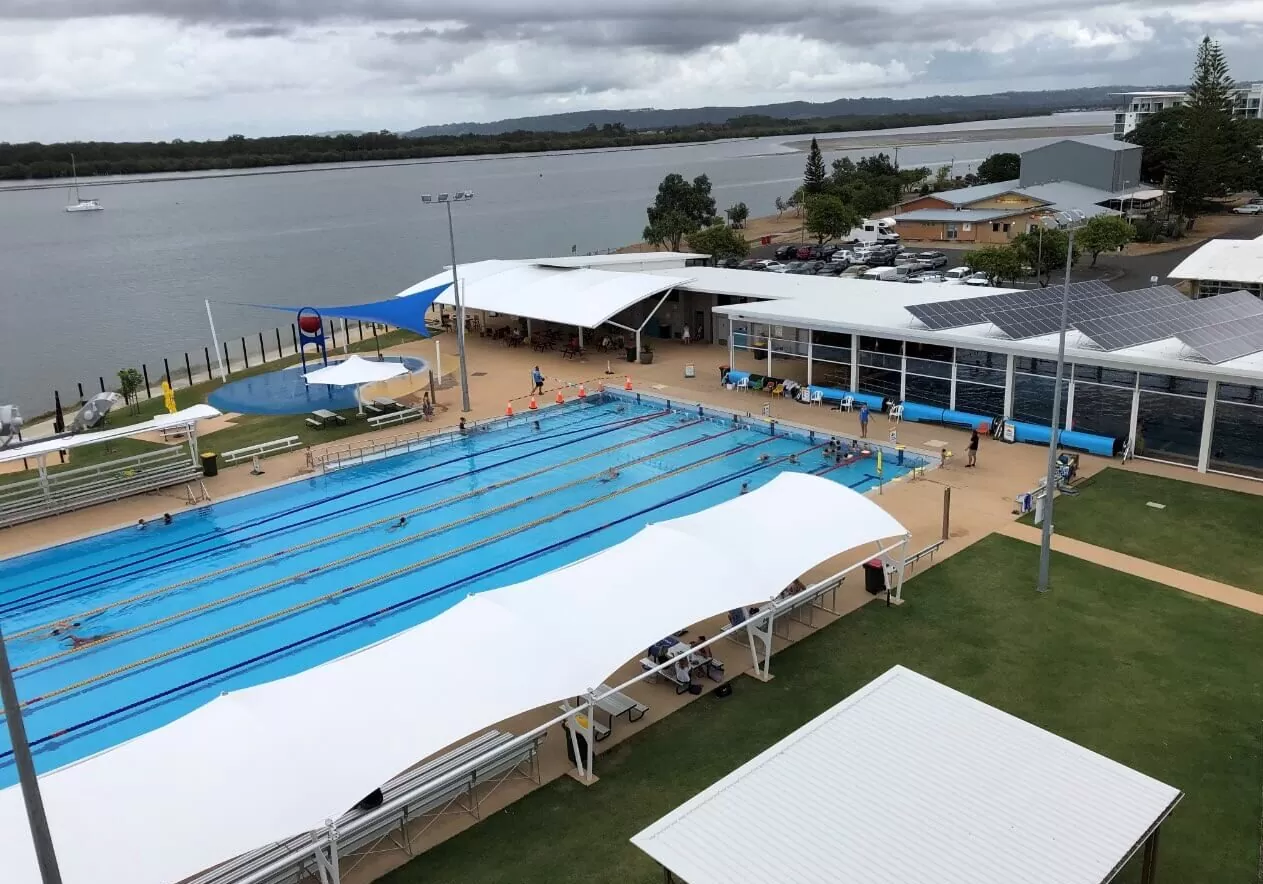 Commercial Heavy Duty Outdoor Umbrellas
Our range of heavy-duty outdoor umbrellas is suitable for commercial and domestic facilities so you can be sure to protect your skin from harmful UV rays.
Fully custom made to ensure they meet your every requirement, our outdoor umbrellas can be made with waterproof PVC, canvas or high-quality mesh for maximum comfort. Supported by a variety of materials, including lightweight aluminium or 350-graded steel, these outdoor umbrellas are a worthwhile investment for your property. Servicing the Northern NSW, Gold Coast & Brisbane regions, click through to read more about our heavy duty outdoor umbrellas!
Commercial fixed heavy duty umbrellas, engineer designed and certified to withstand the most extreme weather events. 
Lightweight, easily transportable, retractable and rotating!! Utilizing light weight elements of aluminium and canvas these quality umbrellas are perfect for around the pool or if you need that little bit of extra shade.
VECTOR can offer lightweight cost effective structures to create shade and weatherproof areas for your residential or commercial areas.
Providing un-parallel customer service and support
We commit to strict quality control protocols
Delivering quality products
at reduced rates
Always on time and on budget
Projects completed to the highest standard
Take a look at the most recent projects we've managed.